$200 Million Renovated Boca Hotel to Install "Take to the Sea"
June 27, 2022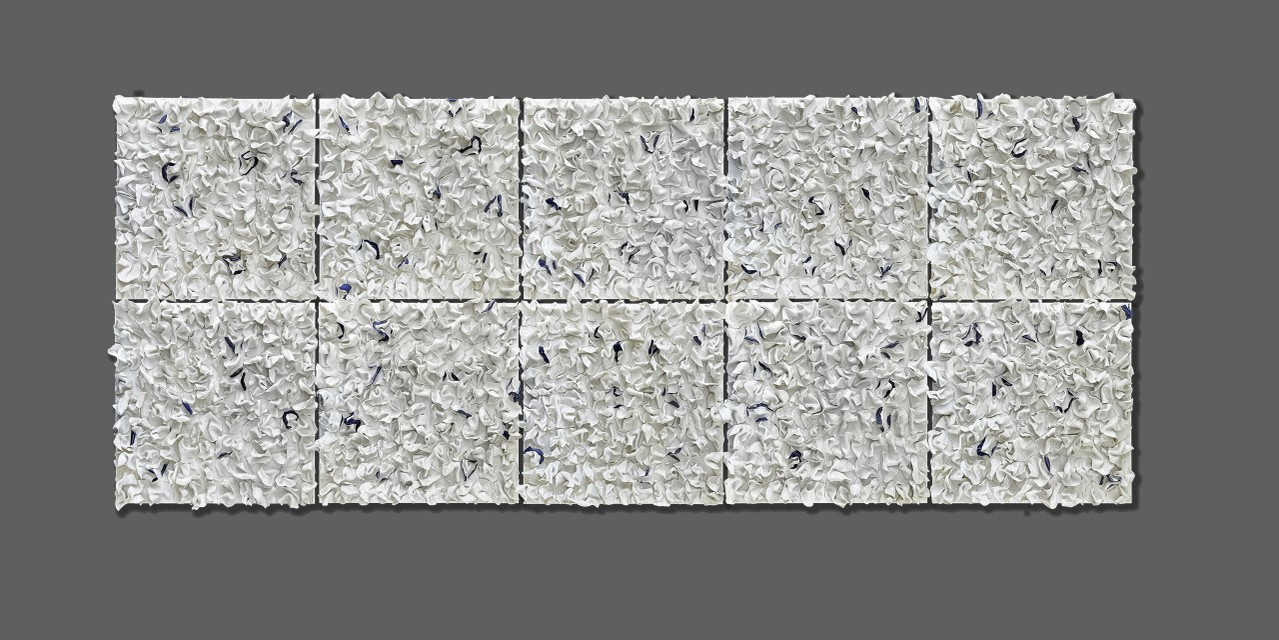 I am thrilled to announce the completion of this special commission for The Boca Raton Resort & Club. My 10-panel porcelain sculpture is part of the new and ongoing, $200-million renovation led by the celebrated architecture firm, The Rockwell Group of New York, Los Angeles and Madrid.
Titled, "Take to the Sea", the hand-formed abstract sea waves– more than 1,000—are clustered on the 24" x 24" panels that will be hung five over five as shown in this composite. They are scheduled to be installed in the new pool house.
Architectural Digest recently described the hotel as being in "the category of world-famous resorts and private clubs, to say the least."
The creation of acclaimed Florida architect, Addison Mizner, the hotel first opened in 1926 as the Ritz Carlton Cloister Inn.
Today it is called The Boca Raton and the owners MSD Partners, L.P., and the Northview Hotel Group describe the renovation as "a new golden era." The project includes a redesign of the 200-acre property's public spaces and many new amenities.